LOOKING FOR AN EXPERT WITNESS IN AUDIOLOGY, HEARING OR TINNITUS?
Dr. Robert Traynor is a forensic audiologist offering more than mere expertise within his profession. With over 40 years of patient care and in-depth investigation skills of an academic, he understands the needs of attorneys striving to reach a fair settlement for their clients with hearing loss, tinnitus and audiology malpractice injuries. Since experts are primarily experts within their field, not all are oriented to the legal system. Dr. Traynor has taken the time, energy, and effort to receive specialized training as an expert witness from attorneys that coach experts on report writing, depositions and trial testimony.

Case list available upon request.
Robert M. Traynor Curriculum Vitae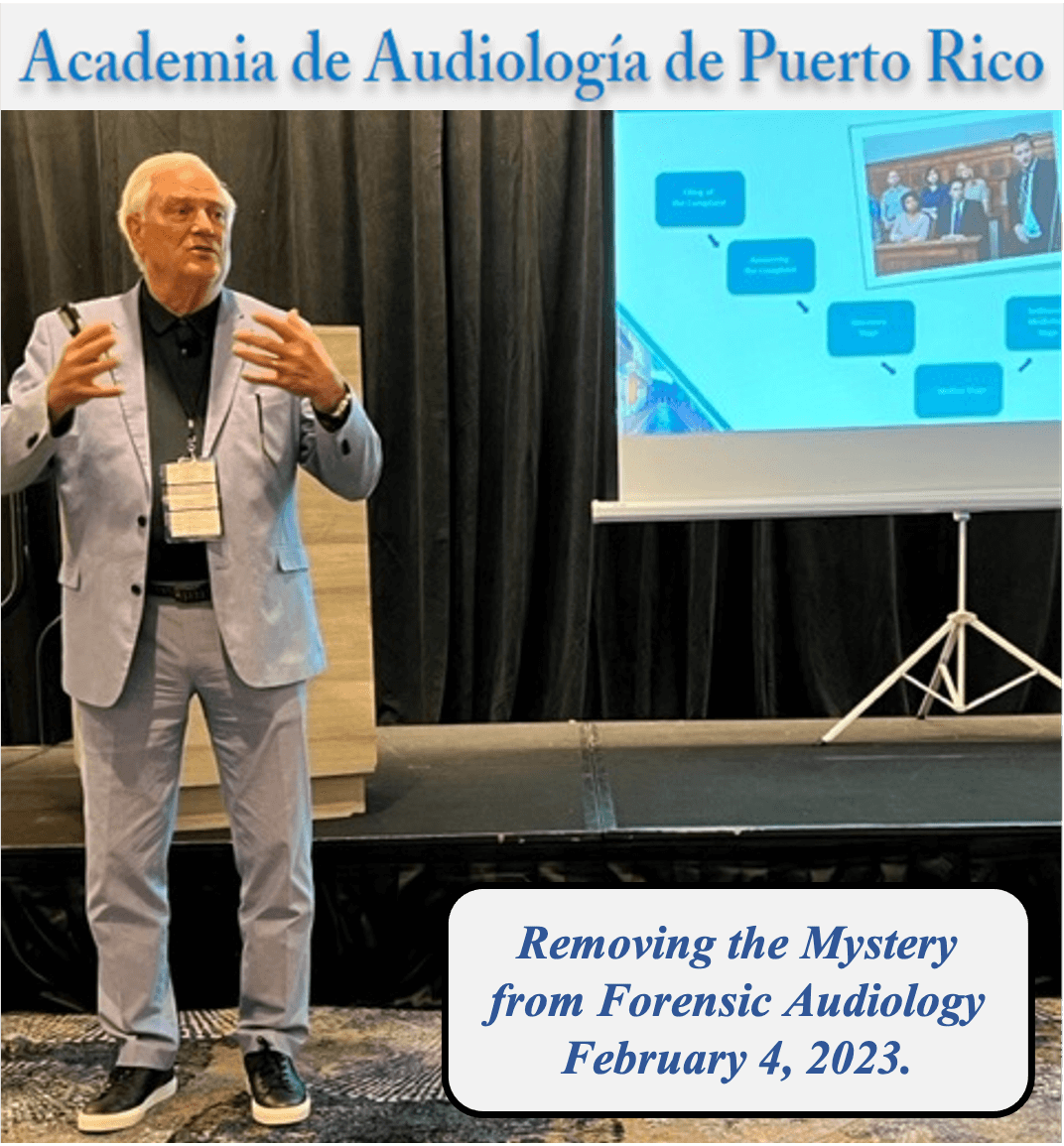 EXPERT TESTIMONY FROM AN EXPERT AUDIOLOGIST
Expert witness in 62 cases, 7 depositions, and 3 trials with specialization in hearing, tinnitus, and vestibular injuries. Cases have involved Workman's Compensation, The American Disabilities Act, Occupational Noise Exposure, the Federal Railroad Association, Department of Corrections, Audiology Malpractice, motor vehicle accidents, product injury, and others.
---
DO YOU NEED AN EXPERT OPINION?
We provide forensic audiology for cases involving hearing loss and tinnitus.
AIR-BAG DEPLOYMENT
The noise created by airbag deployment can be as high as 170 dB which can cause acoustic trauma resulting in hearing loss and tinnitus.
AUDIOLOGY MALPRACTICE
Malpractice lawsuits for negligence, misdiagnosis, injury from equipment, injury from wrongful procedures for hearing aids and diagnostic evaluations, professional behavior after a practice sale and more.
3M EARPLUGS
In a startling settlement, 3M Corporation agreed to pay $9.1 million in a False Claims Act lawsuit that it knowingly supplied the US military with defective earplugs. Dr. Traynor is one of the audiology experts working with attorneys to reach a fair settlement for injuries suffered by former and current service members.
WHIPLASH
The drastic forward and back movement of the head can cause disruptions in the delicate connections to the body resulting in tinnitus.
---
EXPERT WITNESS
Dr. Traynor, forensic audiologist, is listed among the fine expert witness professionals in the SEAK Expert Witness Directory